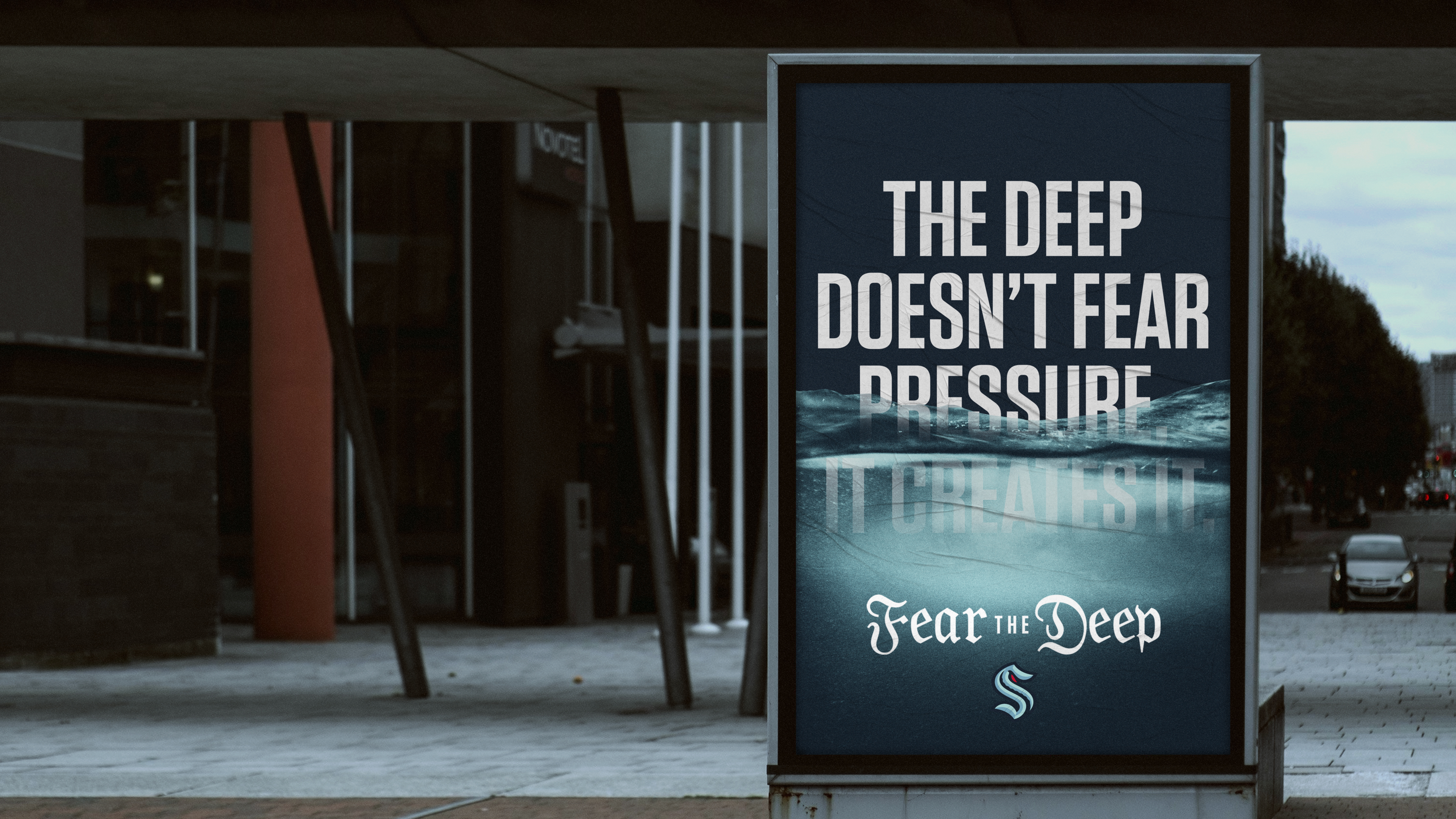 ---
---
SEATTLE KRAKEN_FEAR THE DEEP
---
-


The Seattle Kraken was poised to launch in 2021. The team's addition to the NHL would mark the first time Seattle has had a hockey team since 1924. The ominous name and imagery was already generating quite a buzz in the PNW.

We wanted to capitalize on the excitment and the mystery of a new team, and remind fans and opponents alike that "The Deep" is a realm to be feared.
For our film we shot Kraken fans submerged in the deep and coupled it with dramatic footage of the Pacific North West to create a film worthy of the legendary beast.
For print, we collaged together teases of the Kraken, imagery of Seattle's rich hockey history, and glimses of the PNW's maritime culture to create a visual system that spoke of legends and got Kraken fans excited for what was about to come.
---
TEAM
---
-
Produced @ Haymaker
-
Chief Creative Officer / Jay Kamath
Chief Strategy Officer / Matt Johnson
Head of Production / Dan Ruth
Producer / Forrest Holt
Copywriter / Max Schein
Art Director / Johnross Post
---